Meet the Doctors
Inspiring and Educating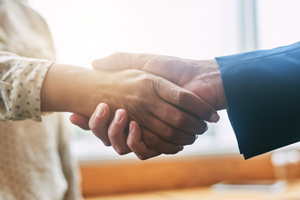 At Black Hills Health and Wellness Center, it is our goal and our mission to deliver exceptional Chiropractic care to as many people as possible, thereby helping them to gain optimal health without the use of drugs or surgery. Our mission is to inspire and educate our patients and community to take action with their own well-being, and also to help others to discover chiropractic.
Our clinic participates in a wide variety of events with the community and local area. We have been intimately involved with toys for tots, big brothers and sisters, and local schools since we started here in the area.
We are all adjusted at least twice a week, utilize the nutritional expertise of the doctors, and exercise together regularly.
Here at Black Hills Health and Wellness Center our staff and doctors live the Chiropractic lifestyle to its fullest. We believe that leading our lives as a example is the best way to educate our patients and community, and truly hope we can inspire as many people as possible to adopt the Chiropractic lifestyle.

Dr. Greg Scherr
Thanks to my uncle and aunt, I have been able to work in the best profession of the health care field. I would not go back and change it for anything. We see Chiropractic miracles happen often in our clinic over the last 25 years. I love going to work and I love what I do. Chiropractic offers a wellness health care system that can not be matched by any other health care provider.
read more»
---
Dr. Jayme Scherr
Looking back on my life I now realize the entire benefit of living the "Chiropractic Lifestyle." I have been sick once in the last nine years of my life, have never received a vaccination, antibiotic or drug therapy, ate an amazing healthy diet taught to me by my loving parents, and received free chiropractic care my entire life. I am a third generation Chiropractor following my great uncle and father.
read more»
---
Dr. Stephen Gullikson
Throughout my life I have always been interested in the sciences and the medical field. As a child I spent most of my life moving from town to town because my father was a construction worker who helped build the highline electric towers that you typically see spanning across the land in the States. As a result of totaling 14 moves over a 12 year span, I can attribute my openness with meeting new people and ease with talking to strangers because I spent a lot of time in different schools meeting new friends.
read more»
---
Dr. Devon Rasmussen
I grew up in a small town in Nebraska on the family farm. It was a very active household between farm work in the fields, taking care of the pigs, and with the downtime being full of many outdoor activities with my parents and three siblings. By the time I graduated high school, I had undergone four knee surgeries, two on each knee. After these surgeries I wasn't healing as fast or as well as I wanted, and my aunt suggested seeing a chiropractor. I had no idea chiropractors could adjust knees, or honestly even what they did, but I figured it couldn't hurt. From the first appointment I fell in love with the profession.
read more»
---

Thank you for visiting our website. We look forward to meeting you in person and learning how we could be of service to you. Give our office a call, or email us using the link below and we can arrange a time to explore your options. You can also click the button below to start your journey toward holistic health!
---
Chiropractor Rapid City | (605) 341-7500