Dr. Devon Rasmussen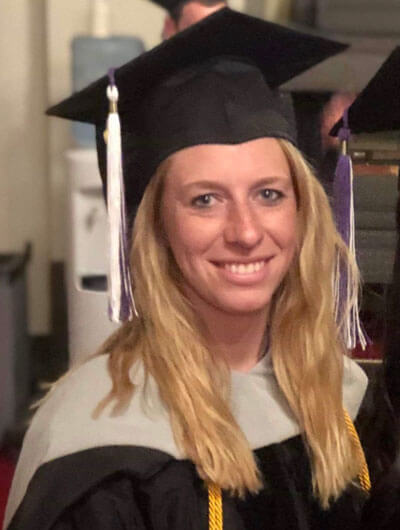 Early Exposure to Chiropractic
I grew up in a small town in Nebraska on the family farm. It was a very active household between farm work in the fields, taking care of the pigs, and with the downtime being full of many outdoor activities with my parents and three siblings. Growing up in a small town also meant being very active in all the sports the school offered (volleyball, basketball and track) which inevitably led to many sports injuries. In fact, by the time I graduated high school, I had undergone four knee surgeries, two on each knee. After these surgeries I wasn't healing as fast or as well as I wanted, and my aunt suggested seeing a chiropractor. I had no idea chiropractors could adjust knees, or honestly even what they did, but I figured it couldn't hurt. From the first appointment I fell in love with the profession. I felt that the chiropractor was the first doctor to actually sit down and listen to me. He explained what he thought was causing my pain in terms I could understand, how he was going to help and explained how I could also help myself. I knew from that moment that I also wanted to be a doctor that people could really enjoy seeing, while also helping them improve their pain.
Education
I went on to study at the University of Nebraska at Kearney for two and a half years, earning my Bachelor of Health Science degree. I then completed my Doctorate of Chiropractic at Palmer College in Davenport, Iowa and graduated as Salutatorian. While a student at Palmer, I was active in the Rehabilitation Department of the school as well as volunteering on the Sports Council, which included adjusting many athletes in the community immediately after they finished running races. I also worked at Stepping Stones after-school program for an elementary school, as well as being part of the local Big Brothers Big Sisters, leading me to discover that I also love working with kids!
Enjoying the Outdoors
During my free time I love to spend time outdoors doing all activities ranging from hiking to water sports in the summer and skiing and snowmobiling in the winter. I also enjoy playing any and all recreational sports. I am excited to become more involved in the community and to start serving the people of Rapid City.
Give our Rapid City chiropractic office a call to schedule an appointment today!
---
Dr. Devon Rasmussen Rapid City | (605) 341-7500